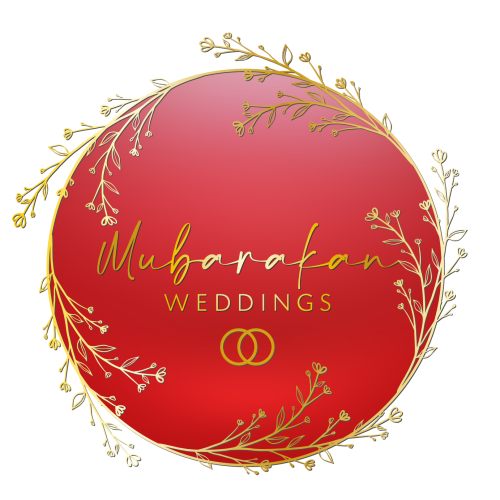 Guide to Mahiyan ceremony
Punjabi Weddings are full of colours and its traditions and ceremonies add more grace, colours, fun and joy to it. One such ceremony is Mahiyan (Maiya) ceremony. It's a beginning of a countdown for your "Special Day".
Traditionally, Mahiyan is conducted three times, which starts two days before the wedding day.
It is customary to start the first Mahiyan ceremony before midday.
The second time is in the evening of the day before the wedding and finally, it is applied on the morning of the wedding day too. Both the groom and bride undergo the same ceremony which is also referred to as Haldi or Vatna ceremony.
It is a cleansing ceremony done to purify the bride and the groom, which takes place at their respective homes with their family and friends and once it is done, both bride and groom are not permitted to leave their home and not change their clothes. But today both the bride and groom leave for their respective salons post this ceremony after a bath. The main reason behind this is to ensure the security and safety of the bride or groom-to-be.
Ghanna ceremony
Gana (Ghanna) is another Sikh or Punjabi ritual where a red thread is tied to the bride's left and groom's right hand. It is said to be sacred and protect them from bad omens. These ghanna are also tied to five unmarried sisters of the bride and groom along with their family and friends attending the Mahiyan ceremony. It is also custom not to break the thread but to allow it to snap off naturally for good luck and blessings.
Mahiyan/Rangoli
It begins with a rangoli or mahiyan, which is made in the garden or veranda of the wedding home, which is made with coloured powder, flour and rice. The design could be as intricate or adventurous as you like!
Over the last few years people have started to use readymade Mahiyan boards to create an intricate coloured pattern.
Peeri/Fatti
A peeri (stool) is placed in front of the mahiyan pattern, where the bride or groom will sit, ideally this should be east facing as per the tradition. A fatti (traditionally a rectangular piece of wood) is placed in front of Peeri, on which the boy or the girl will rest their feet, traditionally coins are placed beneath both feet.
The boy or girl carrying a thaal (tray) comes out,which has vatna which is a mixture of turmeric powder, flour and mustard oil that is kneaded into a moist dough, Today, it is preferred to buy handmade ubtan rather than packed ready ubtans available.
Thaal also has gaaney (auspicious red thread) and dupatta (Usually PHULKARI), which four people from family and friends hold and place it above the Bride or the Groom during a ceremony, One duppatta can be placed on the wall behind for the décor.
The mother or any other elder in the family, wipe mustard oil on the boy or girl's head with a few grass strands.
*VATNA CEREMONY
Then comes a ceremony which family and friends wait for… HALDI OR VATNA CEREMONY. The Bride sits on the Patri with arms and legs exposed. Sometimes family members place a coin under each foot for good luck. They rub vatna on the boy or girl, on the face, arms, hands and feet. The mahiyan (maiya) ceremony is a playful and cheeky affair when relatives will often mischievously apply the vatna on every available body part! Ladies traditionally sing jovial folk songs to enhance the celebratory atmosphere.
MITHI REET
Once everyone has taken it in turns to rub the vatna, MEETHA CHAWAL is the next auspicious part of this ceremony, where the mother feeds Sweet Rice to the boy or girl and it is then distributed among all the friends and family members.In few cases, Bride or Grooms' sister-in-law (brother's wife) playfully tries to stop the mother from doing this by smacking the mother's hand away.
he boy or girl's mother then steps over the rangoli seven times either side and then cleans it with water and collect it in a form of paste, to be thrown in the open area of the house or rooftop for birds to feed from it, which is considered auspicious. She will then leave three handprints on the wall of the house with her stained rangoli hands. This was traditionally done on the front of houses in India as a sign that it is a wedding house.
Checklist
Rangoli – the quantity and range of colours depends on your design choice
Flour (just a handful)
Rice (just a handful)
Peeri (stool)
Fatti (rectangular piece of wood)
Vatna – made of turmeric powder, mustard oil and flour kneaded to a moist dough
Gaaney (auspicious red thread) – For the Bride and the number depends on how many guests you're expecting
Thaal (tray)
Boiled rice and sugar mix (Mithe Chawal)
Dupatta (scarf) – Punjabi's tend to go for a traditional Phulkari design (it should have a coin tied to one corner)
A few strands of grass to make it like a brush
A small tie to bind a grass
A few drops of mustard oil
Small bowl for Vatna
Baby oil
Dupattas for guests
Wheat (Handful)
Ghadoli
Clay lid
Milk (to dip chooda)
Chooda (brought by maternal uncle)
Giveaways (gifts for guests)
In a true Punjabi tradition, Maiyan takes the form of a big celebration from lots of fun and decorating the house in a traditional way. And don't forget that dancing is a big part of all Punjabi Celebrations, so get ready for some Giddha and Bhangra with Jaggo.
Privacy Policy
Terms & Conditions
Shipping & Returns